Student Voices Vol.1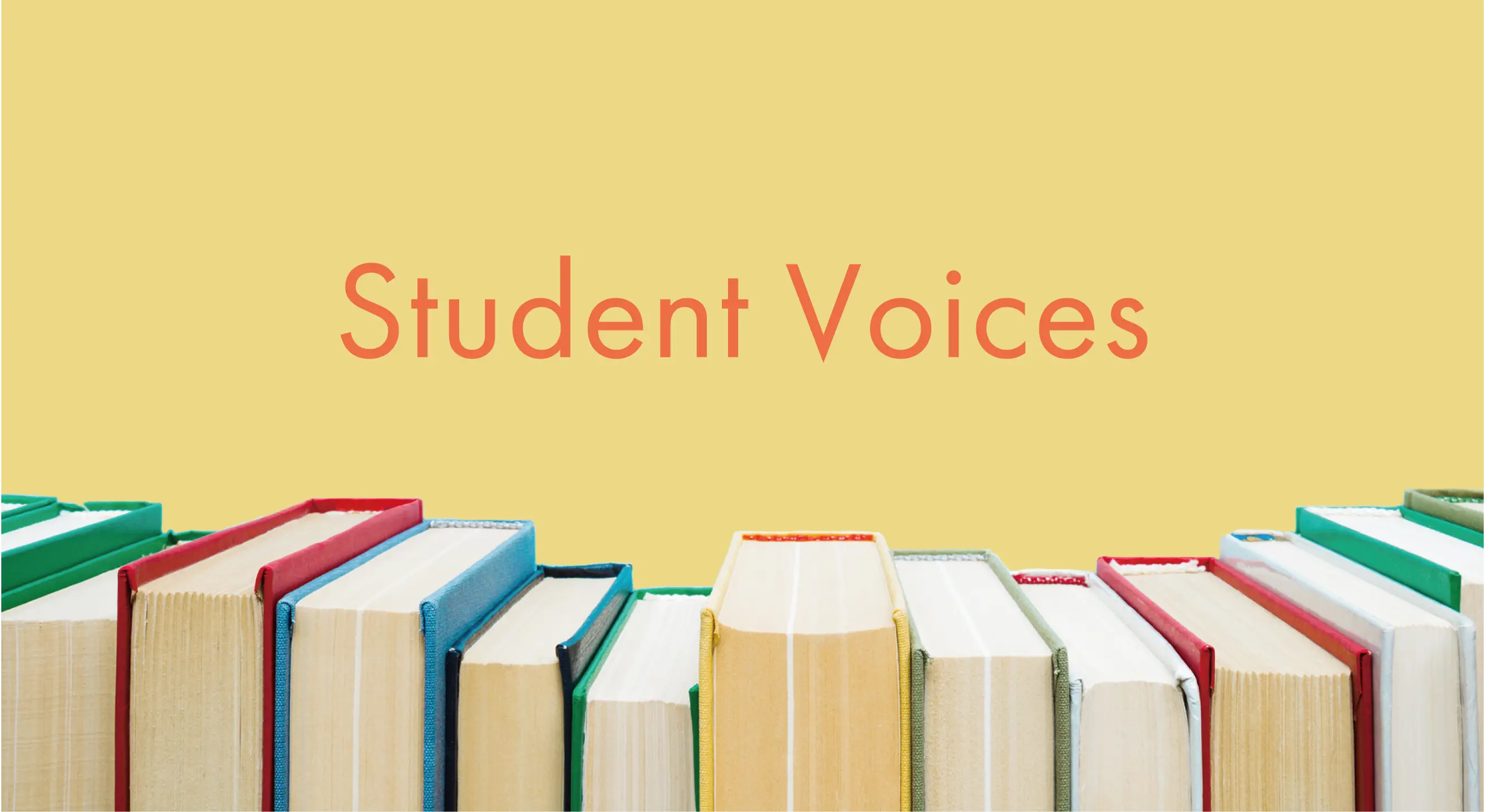 I love KA!
I love everything at KA and it is just so fun and even relaxing to have english lessons for two whole hours after a tiring week at Japanese schools. I especially like how we get two different teachers so we can experience a variety of different accents to improve our English understanding.
KA is filled with full of fun!
KA supports our English very carefully until the end so I believe it's a great place to learn English with the teachers and the other students attending at KA. I find some lessons very difficult but it turns out to be very fun since the KA teachers are cheering me up!
KA is the best fantastic community!
I thought KA was a very close-woven, international community, and they make it fun to learn new vocabulary and techniques to make our English better. I love how they have so many books to borrow, because I read a lot. I can also see that there are different teachers for different topics, which makes it easier to switch on our 'subjects and strategies' brains or our 'taskmaster' brains. I also like the way KA divides the homework into each day of the week so that we won't forget the knowledge we gained in the lessons. Overall, KA is fantastic! Thank you!
Thank you, KA!
KA has made me much more confident about my Juken life ongoing and waiting ahead. I really really feel the difference in myself between now and a couple of months ago. I sincerely appreciate KA for helping me in my journey to Juken.
To all Juken students, parents, and others,
Hello, my name is Riku Kumagai, and I was able to pass Shibu-Maku (Shibuya Kyoiku Gakuen Makuhari Junior High School) with the top-notch education Kikokushijo Academy provided me with. I have to say, not only does it enhance your understanding of vocabulary, deepen your critical thinking skills, and enable you to write fascinating essays, it also trains you to persevere, and how the hard work you do eventually pays off in the future. Whether you desire to attend Kaetsu Honors, Hiroo, Ichikawa, or Shibu-Maku/Shibu,
Kikokushijo Academy is the school for you. Once you enter KA, you can only come out the other side stronger and smarter. Kikokushijo Academy can provide excellent education no other school can provide. When I entered KA as a DL 5 Juken student, I have to say, I could not even separate the paragraphs in an essay correctly! I was also dumbfounded by all the grammar questions, and could not understand any vocabulary. However, with the meticulous care from the teachers, I was able to hone my English abilities and eventually pass Shibu-Maku! Also, from the Golden Week Courses to the Winter Courses, they all are aimed to be intensive, so don't feel weak if you feel tired, or worn out, see that as a sign of improvement to push yourself further.
Kikokushijo Academy, from their excellent education to enjoyable classes, is the school that helps you achieve your goals and reach the stars. For all students who will become 5th Juken students, the journey that is in front of you is no simple sail through the seas. However, it's your job to guide the sails towards the correct path, and your ultimate goal, the school you desire to attend, while KA is the wind. What does this mean? You must have the responsibility, the vigor, and the faith within yourself to lead yourself to victory. If you can do this, you will undoubtedly find success, even in the darkest of hours. As Tony Gaskins said: "The doors will be opened to those who are bold enough to knock." I hope for success for the new Juken students.